Seven Bizarre Hotels Around the World
Many travelers prefer to choose themed hotels that speak to their interests, kinks and whims. You think you've seen them all, but wait until you read through this list. These strangely themed hotels prove that there's no limit to what sheer creativity, or eccentricity, can do to put a bizarre twist into themed accommodations.
ICEHOTEL
Jukkasjarvi, Sweden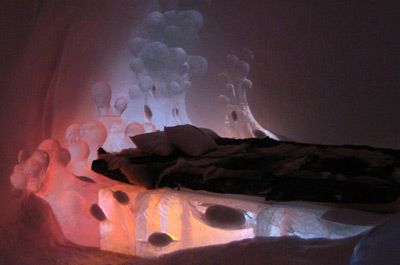 Photo by charley1965
ICEHOTEL is a hotel in Sweden that actually requires you to wear thickly padded winter jackets when you're inside. It is the largest of its kind in the world made entirely of snow and ice. The mind-boggling structure is a glorified igloo that lets you sleep comfortably in temperatures reaching below -5 degrees Celsius! It is rebuilt every year to welcome guests for the peak season.
Tianzi Hotel
Heibei Province, China
Feeling spookier than anything else, Tianzi Hotel is an imposing ten-storey hotel that doesn't look a building at all! The structure follows the images of three major Chinese deities Fu, Lu and Shou. Guinness World Records recognized this hotel as the biggest image building in the world. Sleeping in this hotel located in China's Heibei Province can leave you blessed with good fortune, good health and prosperity because, indeed, you are in the warm embrace of the gods.
Le Meridien Cambridge
Massachusetts, USA
The contemporary ambience of Le Meridien Cambridge is built around the high-tech theme suggested by its neighborhood. Anchoring the University Park at MIT, the hotel follows science-related design elements, including blankets with mathematical equations printed on the fabrics. It's perfect for any fan of MIT and its close neighbor, Harvard University, as well.
Giraffe Manor
Nairobi, Kenya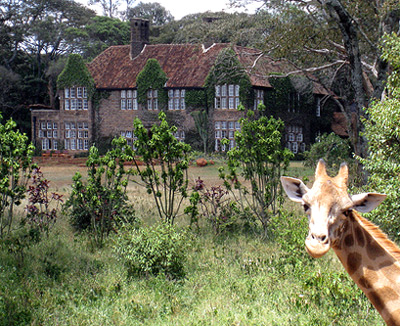 Photo by VisitingKenya
Serving an experience that's totally out of Africa, Giraffe Manor is a charming Scottish hunting lodge in Nairobi, Kenya. Judging from the hotel's name, you guessed it right if you're expecting to encounter these tall gentle creatures to walk past you at any given time. The owners are avowed animal conservationists, also hosting an elephant orphanage in the property.
Jules Undersea Lodge
Key Largo, Florida
Florida is known for its nature conservation sites and Jules Underwater Lodge used to be part of it. The first underwater hotel was converted from a research laboratory located in Key Largo. No doubt that guests immediately get the feeling of donning a marine biologist's shoes, or flippers, once they dive their way into the hotel. The structure is completely submerged, resting on stilts underwater, giving views of the amazing marine wildlife in the Keys.
Hard Days Night Hotel
Liverpool, England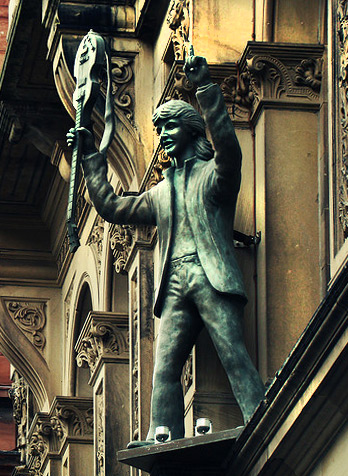 Photo by Edvill
Beatles fans who embark on a pilgrimage to revered sites related to the band should not miss staying at Hard Days Night Hotel, located in the Fab Four's hometown of Liverpool. The rooms are adorned with commissioned artwork inspired by the Beatles. Choose any of the two suites named after John and Paul to get the ultimate fan experience. There's even a wedding chapel where you can get married right on the spot. Right next to the hotel is Cavern Club, where the band performed during their early days.
Astronomer's Inn
Arizona, USA
Stargazers, comet-watchers and other astronomy enthusiasts wouldn't want to pass up the chance in booking a room at the Astronomer's Inn in Benson, Arizona. Located next door to an observatory, the bed & breakfast inn is perfect for viewing constellations, eclipses and meteor showers. The inn offers guided tours that take you to the far reaches of the night sky using the rooftop telescopes and other stargazing equipment.
Each of the hotels above is as much a destination as the city, considering the special features or "attractions" that await guests upon their arrival. Thus, if you're craving for an extraordinary hotel experience, you may want to look choose a bizarre option next time.