The Hottest Destinations in 2013
Planning your great escape sometime in the next twelve months? Take a few cues from Lonely Planet's Best in Travel 2013 that features the hottest destinations for the year ahead. The book that lists down up-and-coming travel must-dos has become a bible for all types of travelers, from soul-searchers to hedonists and from families to romantic couples. Get a heads up on what to expect for next year's fast-rising destinations.
Sri Lanka's Budget-friendly Jewels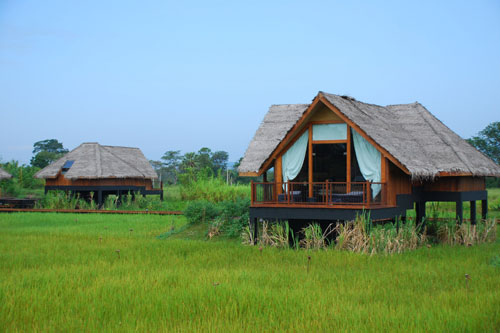 Photo by Byflickr
Sri Lanka is the top choice for budget travel, with its wealth of cultural attractions and scenic coastlines that are well within the reach of travelers who are keeping a tight budget while still recovering from recession woes. Ravaged by the great tsunami in 2006 and civil strife that ran for more than 25 years, Sri Lanka's hidden charms are aching to be explored once again.
South Korea Beyond Seoul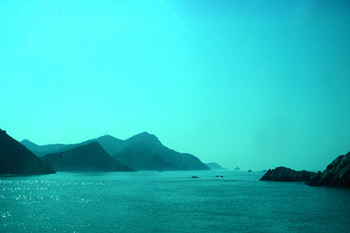 Photo by hern42
Much has been written about the South Korean capital, from its glittering shopping havens and marvelous castles to its fine cuisine. But there is more to the country beyond the cosmopolitan confines of Seoul. Learn more about the outdoor recreational exploits like fishing, hiking and golfing on your next visit to South Korea.
Dominican Republic – The Next Caribbean Star
The Caribbean Islands are still high on the list for best beach destinations. For next year, however, the buzz is more focused on the Dominican Republic. Not everyone knows how culturally diverse the DR is. Take a walk through Santo Domingo's Zona Colonial to see remnants of Spain's dominance in 16th century. As for the sandy havens, Playa Rincon is considered one of the best Caribbean beaches worth exploring.
The Best of America's West Coast in San Francisco
If there's one city you can visit in the West Coast in the US, it has to be San Francisco. The "City by the Bay" entices with its bohemian spirit with its vintage shops and eclectic cafes. The fascinating waterfront, elegant neighborhoods of Pacific Heights and Nob Hill and an eclectic host of gastronomic experiences seal the deal for San Francisco.
Bang for the Buck in Beijing
Since the 2008 Olympics revitalized the sprawling capital into a city that's friendlier to Westerners, Beijing has earned more tourist arrivals in the past couple of years. Gear up for endless explorations of the city's wide avenues, miles upon miles of fortified walls and the Forbidden City, the former Imperial palace that was once inaccessible to regular folks.
Hyderabad and its Restored Palaces
The recent restoration efforts in Hyderabad's Old City brought back life to the majestic palaces in this once rich state. You can now experience the city's gilded heritage through exquisite accommodations at Falaknuma Palace, one of Hyderabad's castles converted into a 7-star hotel.
Artistic Revival in Amsterdam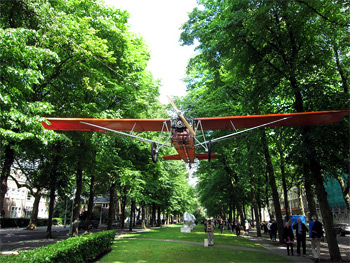 Photo by 24oranges.nl
The year 2013 would be a banner year for the Dutch capital as many significant events in arts calendar will paint the town red. Netherlands will be celebrating the Dutch master Van Gogh's 160th birthday. The premier museum, Rijksmuseum, will re-open after a massive renovation. And the canal ring that has given Amsterdam its iconic stature will be turning 400 years old.
If you're excited in planning your travel next year, make the most of it by looking up more information on the destination of your choice. Knowing what to see, do and eat can give you an idea what to expect on your vacation.